Oil Change Service near Lubbock, TX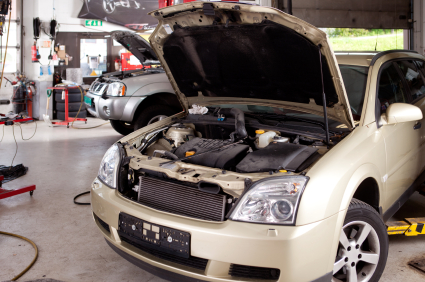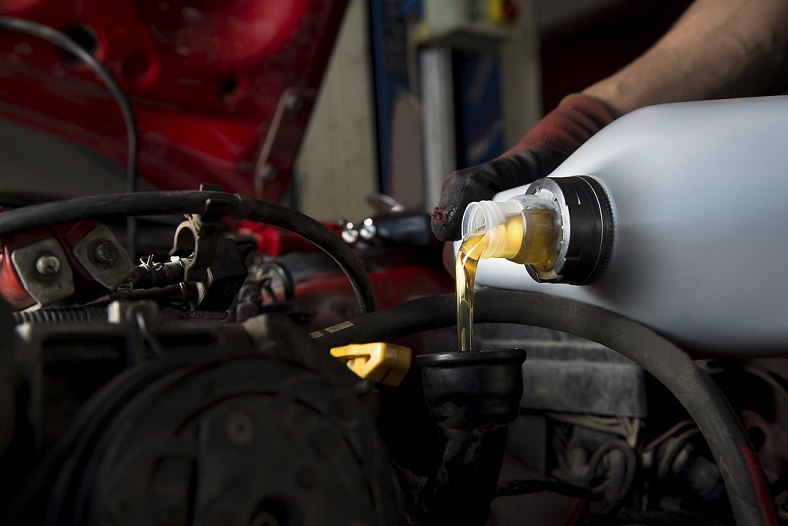 In order to help maintain the performance of any car engine, you should be aware of your vehicle's general oil change information. Routine maintenance is essential because it not only ensures optimal performance, but also extends the life of your vehicle. One of the most common and important maintenance procedures is an oil change, which is why you should come in to Whiteface Ford today for an oil change service. Here at Whiteface Ford, our engineers will help you with any questions you may have.
Running an engine on old oil can damage it and cause it to deteriorate. The longer old oil stays in your engine without replacing it, the more detrimental it becomes, affecting your vehicle's fuel economy and horsepower. Not changing your oil often enough allows harmful and acids to degrade key parts of your engine. It also increases the stress put on your engine due to the buildup of sludge and lessens the oil's ability to dissipate heat.
As mentioned, running an engine on old oil will cause a decrease in fuel economy. When oil thickens, it loses its viscosity, which will cause it to run less efficiently, thus causing an engine to lose gas mileage, and horsepower. The general rule is that you should change your oil every 3,000 to 7,000 miles, depending on the current state of your vehicle and oil. If you follow this rule and change your oil as needed, it will keep your engine lubricated, help keep dirt and debris from building up, and maintain a higher-level engine performance.
When you bring your vehicle in for an oil change service here at Whiteface Ford, our highly-skilled engineers will drain out your old oil and replace it with a fresh supply. They will also change and replace your oil filter. Our service department is open six days a week with manageable hours to fit your schedule. If you know ahead of time when you wish to bring your car in for a maintenance, you can go on our website, under the service tab, and schedule an appointment. On our website, you can also ask a technician a question, by filling out the designated form, and you can also check our service specials.
Come in to Whiteface Ford located at 550 North 25 Mile Avenue in Hereford, TX, today for more information on our oil change service near Lubbock, TX. If you wish to speak with a service representative today, please call 888-753-5266 for any questions or concerns that you may have. We look forward to meeting you and helping you with any potential car issues that your vehicle may come across.
Service Hours
(888) 753-5266
| | |
| --- | --- |
| Monday | 7:30 am - 6:00 pm |
| Tuesday | 7:30 am - 6:00 pm |
| Wednesday | 7:30 am - 6:00 pm |
| Thursday | 7:30 am - 6:00 pm |
| Friday | 7:30 am - 6:00 pm |
| Saturday | 7:30 am - 3:00 pm |
| Sunday | Closed |
Testimonials
Great Service!!
August 14, 2017
A Pleasant Buying Experience
August 13, 2017
Great Jeep
August 11, 2017
Awesome dealership
July 27, 2017
An awesome salesman and an awesome dealership!"
July 19, 2017
Easiest place to buy a car!
July 18, 2017
Perfect Service
July 8, 2017
Excellet service
June 30, 2017
Five Stars
June 28, 2017
HAPPY CUSTOMER
Facebook
May 21, 2017
HAPPY CUSTOMER
Google
May 22, 2017
HAPPY CUSTOMER
Facebook
May 14, 2017
HAPPY CUSTOMER
Facebook
April 30, 2017
HAPPY CUSTOMER
Google
April 24, 2017
HAPPY CUSTOMER
Yellow Pages
April 30, 2017
HAPPY CUSTOMER
Facebook
April 30, 2017
HAPPY CUSTOMER
Amarillo Texas-Cars.com
April 25, 2017
HAPPY CUSTOMER
Google
April 25, 2017
HAPPY CUSTOMER
Amarillo Texas-Cars.com
April 28, 2017
Read More